Our expert advising team offers a nuanced approach to the US university application process.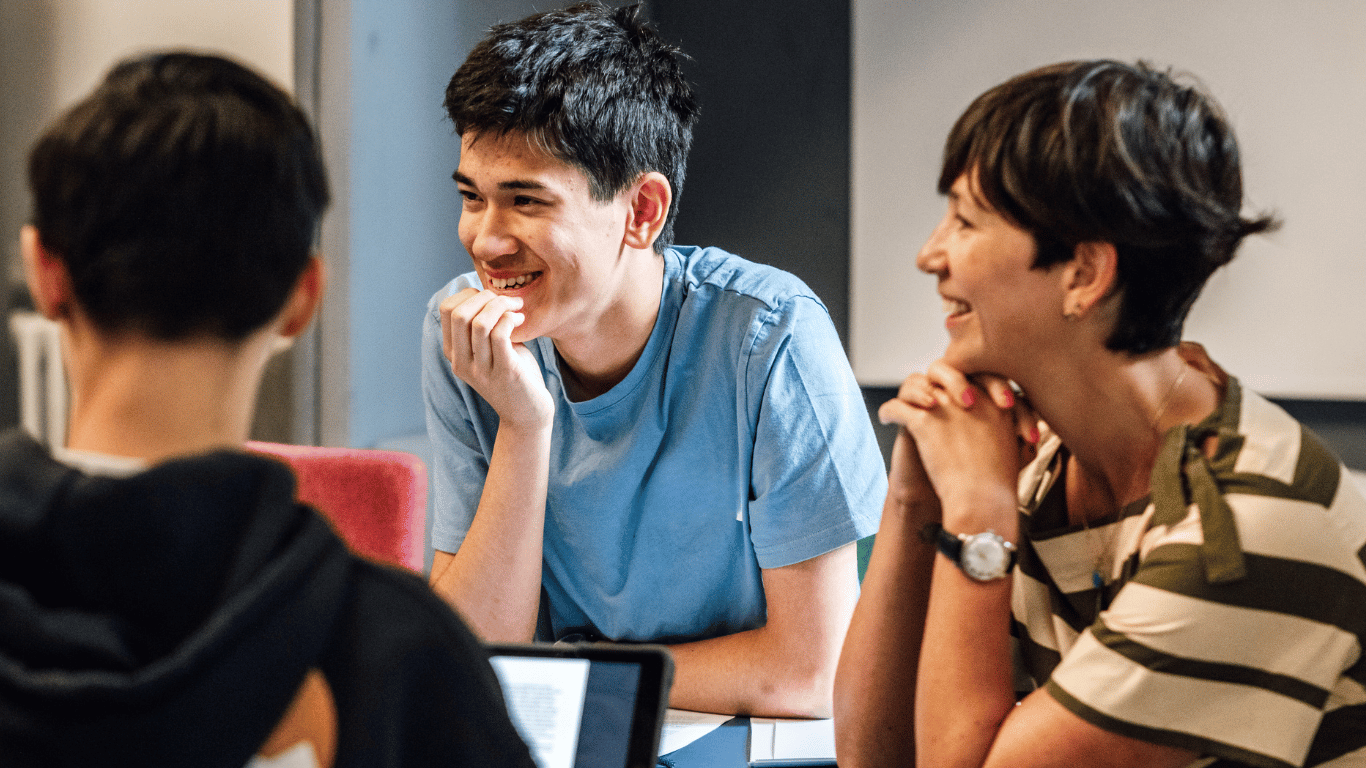 Our team includes former admissions directors at top US universities and individuals with years of university counselling experience at high performing secondary schools. Our advisors ensure that students lead the process and are authentic and honest in their applications to universities. We are actively engaged in professional organisations, including the International Association for College Admission Counselling, and abide by their code of ethics and conduct in our work.
How our most popular advising package will

support you
Application management and admissions strategy

Athletic recruitment support for student athletes

Portfolio advice for applicants to top art & design programmes

Complete support for the Common Application
A personalised admissions timeline to ensure that all deadlines are met

An ambitious and responsible curated application list focusing on best fit

Coaching through the entire personal statement writing process
The Private Consultation: Start your US Admissions Process with

Personalised Guidance
The Private Consultation begins the US university admissions process.

In this 60-minute working meeting, a professional admissions advisor gathers pertinent information, presents an overview of the US admissions process, and provides preliminary guidance to ensure students can achieve their goals. This meeting begins the admissions process the same way we support students: with a personalised approach that takes every student's specific needs into consideration. Following the consultation, students and families receive a comprehensive follow-up report with helpful reminders, recommendations, a personalised timeline, and an ambitious and thoughtful university research list.
Additional

Advising Services
It is with genuine pride that we extend our support to students across every stage of their educational journey.
Our experienced team is here to guide you through all kinds of educational paths and application processes, no matter where in the world you're looking to study. We do more than just help with university admissions; our expertise goes beyond that and even extends outside the United States.
Get help applying to universities all around the world, whether it's in the UK, Canada, Australia, Hong Kong, or other countries.
Ideal for final-year students or those considering a gap year, we provide thoughtful guidance to help you navigate your options.
Need help with grad school applications? We've got you covered, whether it's for law school, business school, or other post-grad studies.
Perfect for students in their GCSE year or even earlier. We'll help you get a head start on your educational journey.
Athletic Recruitment Consulting

We offer professional advice for students and families looking to pursue a sport at the collegiate level in the US. By guiding students through making initial contact with coaches, recruiting, and scholarship offers, students can make informed choices about both their academic and athletic careers. Through this process, we empower students to pursue their athletic goals and grow both as people and athletes.While each A-List advisor is well-versed on university sports recruitment, we are proud to have Mark Blaweiss on our team as a specialist athletic consultant.

Mark served as the Director of College and University Placement and NCAA Compliance Education at the IMG Academy from 2008-2017 building an elite and comprehensive university placement program for their students representing 80 different nations and training in tennis, golf, soccer, basketball, lacrosse, football, track and field, and baseball.Under Mark's leadership, the Academy became the first US high school to have a program dedicated to educating students, parents, and coaches on the rules of the National Collegiate Athletic Association (NCAA). Mark has worked globally to help place athletes at leading universities.
Regular resources and expert advice to help demystify the university process.

Complimentary 15-minute session to guide you.

Whether you are unsure about attending a US university, curious about your chances, or making a last-minute decision, our team are here to provide guidance and support.

Please complete the form below and we'll contact you soon.